NFP Fibreglass Toilets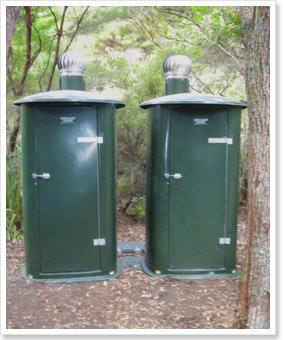 NFP Fibreglass toilets are used throughout New Zealand and overseas for Department of Conservation National Parks, Regional and District Council Parks and Reserves, orchards, vineyards and construction sites.

NFP Fibreglass toilets are manufactured from fibreglass (with the exception of the fully accessible and alpine models) making them light but robust, allowing for easy relocation if necessary and very cost effective for repairs and modifications if needed.
All fittings are solid brass, stainless steel or aluminium to prevent corrosion. A full range of spare parts are available should the need ever arise. Refer to the accessories page for more information regarding spare parts and accessories.

It should be noted that when you purchase a fibreglass product, you purchase a long life product.