NFP Fibreglass Tanks
NFP Fibreglass Products manufacture a range of tanks suitable for a number of uses. Specialised tanks can be made for aquaculture, etc. Please contact us with your enquiry.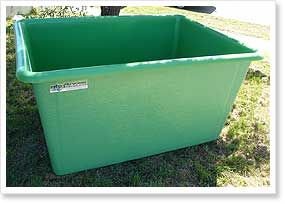 Viticulture Bins
Picking/ fermentation bins - total capacity approximately 1,000 litres.

Holding Tanks
A range of holding tanks are available for use above or below ground, 600L, 1200L, 1500, and 4000L.

Septic Tanks
A 4000 litre septic tank is available for use above or below ground and can be fitted with a bio filter, baffles, inlet pipes, outlet pipes, inspection hatches, mushroom vent etc. as needed. It features a service hatch and also comes with an outlet pipe option.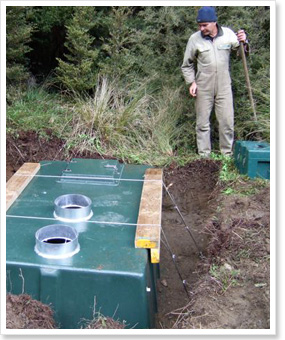 NFP Fibreglass septic tanks conform to Aus/NZ 1546 requirements.

When burying tanks it is important to create adequate drainage from the vault hole, especially in heavy soils and high rainfall areas.

These tanks are not designed to withstand any additional surcharge pressures, live load (i.e. vehicles parking on top or in close proximity), buildings in proximity etc., or any lateral earth pressures resulting from embankments, structures, walls in proximity etc. We accept no liability if the above design limitations are not met.