Portable Toilets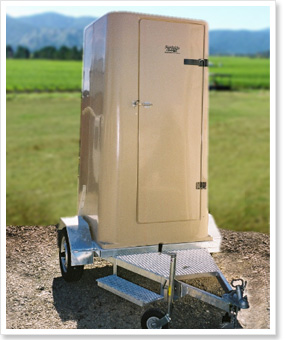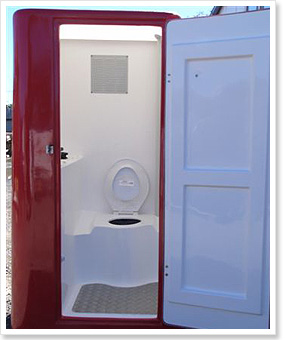 Designed for easy transport, set-up and dismantling, the NFP Fibreglass portable toilet provides a clean hygienic and comfortable toilet for use on the building site, vineyard or festival.

This model has a built in 400L effluent tank and built in 100L fresh water tank. It has a low volume flushing system, operated by a hand bilge style pump and a unique flapper system at the base of the fully moulded fibreglass pan. This means the effluent tank is closed off until the toilet is used.

The 100L of fresh water are used in the flushing and hand washing facilities in this model. A slide valve is installed at the rear for easy waste removal.
The opaque roof, venting and overall dimensions make this NFP Fibreglass Portable toilet pleasantly light and airy.

A galvanised trailer is available, making it a most versatile ablution solution.