Fully Accessible Toilets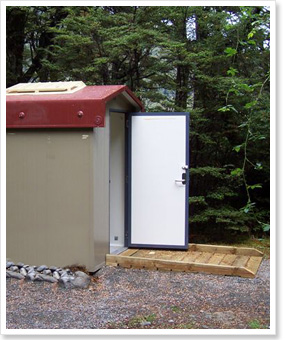 At NFP Fibreglass Products we realise that many people with very individual needs may require the use of ablutions in areas where these may not usually be available. With this in mind, NFP has developed their fully accessible toilet. The much larger area inside allows for the use of wheelchairs with relative ease.

This unit is available as a low volume flush system or standard dry vault, with or without the 4000L holding tank.

This unit is also available fitted with a Delmonte disabled ceramic pan pack for town connection.

The toilet building of the fully accessible is constructed from colour steel sandwiched foam, making it very tough but keeping weight down.