Environmental Toilets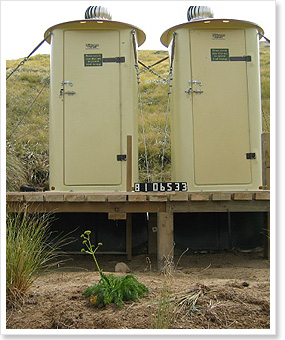 These are packages, consisting of a wilderness toilet and a holding Tank.

There are six different environmental unit packages, incorporating a 4000L holding tank, a 2000L holding tank, 1200L holding tank, or 600L holding tank, with dry vault or low volume flushing options.

A venting system is included in each package.