Accessories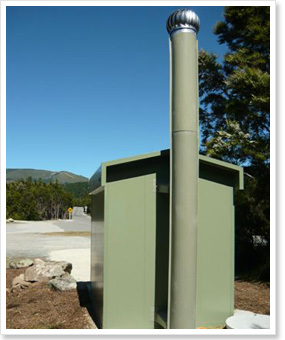 Because of the way in which NFP Fibreglass Products toilets are manufactured they are very cost effective with regard to repairs and modifications, if needed. All fittings are solid brass, stainless steel or aluminium to prevent corrosion. A full range of spare parts are available should the need ever arise.

A range of spare parts and accessories are available, including toilet seats and toilet roll holders, trailers and super vents.

Some recent additions include:

New design self catching latches, which snap the door closed, no more flapping in the wind.
The Roto Vent, which fastens to the top of the Super Vent and spins with the slightest breeze, sucking odours very effectively.